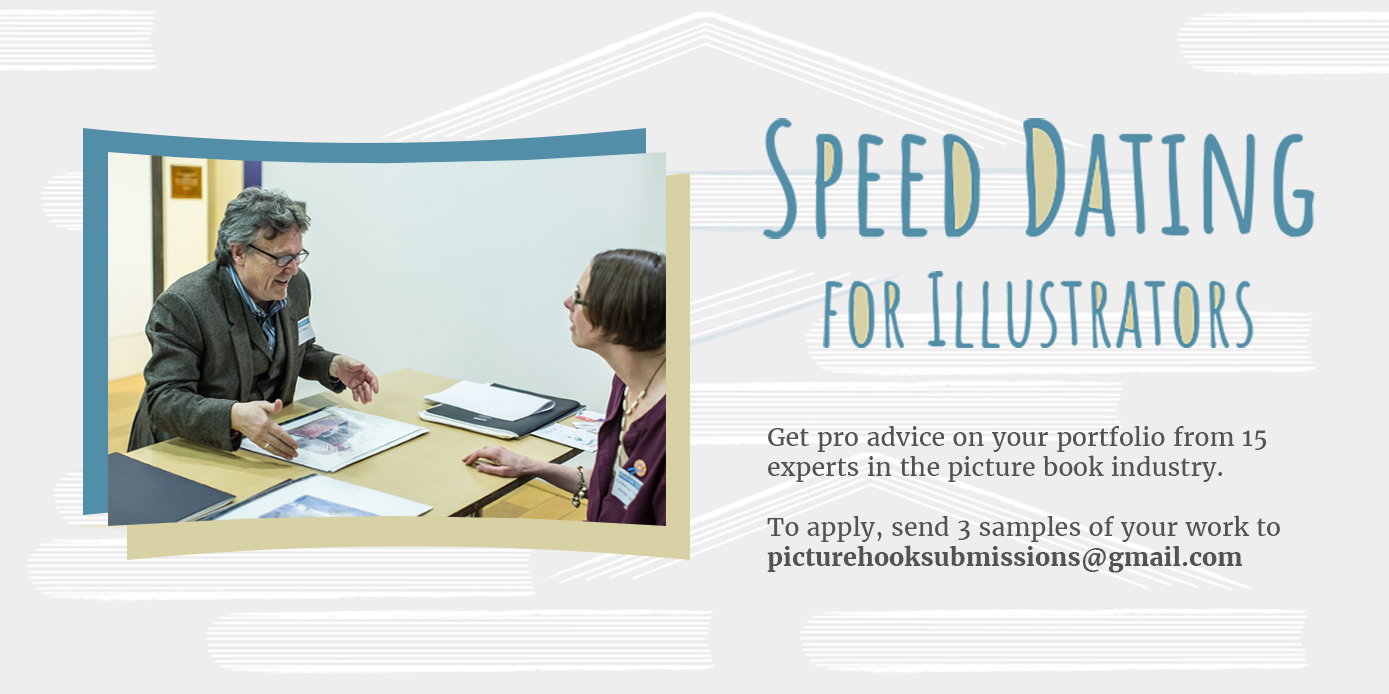 Get matched with your dream publisher and show them your best work. This is a unique opportunity to meet a range of picture book publishers and agents from across the UK all in one room in Scotland.
Apply to show off your illustrations at the launch of our Picture Hooks Exhibition on 26th October 2017 in Edinburgh. This will be a fast-paced afternoon, taking place in the National Gallery of Scotland. Up to 10 talented illustrators will be given the chance to present their work in regular 10 minute sessions to 12 different publishing experts, who will give their professional opinion on your portfolio.
To apply, please send three samples of your work to picturehooksubmissions@gmail.com by 15th September 2017. The images should show:
Good development of character
Suitability for the picture book market
We will aim to select our winning illustrators by 29th September 2017.
If you have any questions, please do not hesitate to email infopicturehooks@gmail.com.
In the meantime, keep an eye on our website, Facebook, and Twitter for announcements about other opportunities for emerging illustrators!