Exhibition 2016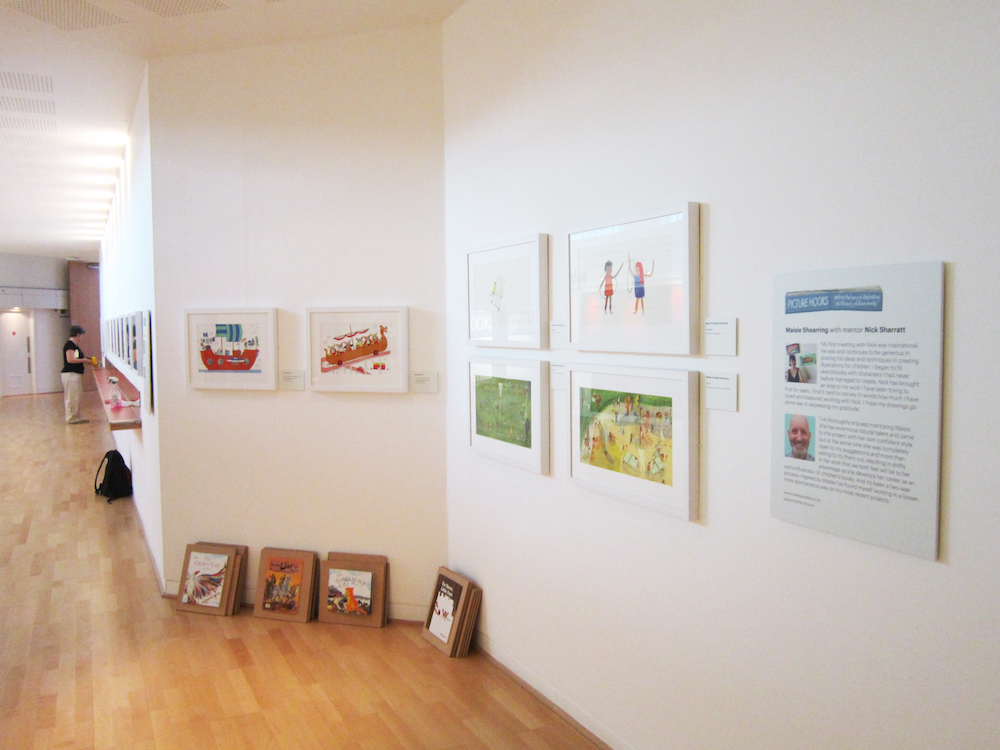 The work from 2014/15's five selected illustrators and their mentors went on a tour of Scottish venues. It was first on display in the National Portrait Gallery from 30th October 2015 – 26th February 2016 before moving to the MacRobert Arts Centre in Stirling from July 15th – August 31st and Gracefield Arts Centre in Dumfries from November 12th – January 7th 2017.
Conference 2016
Our 2016 conference was a great day, with interactive and informative sessions from experts in the industry of children's publishing and plenty of opportunities to network with other emerging illustrators.
Picture Hooks began five years ago, when literary agent Lucy Juckes and author Vivian French noticed that there wasn't a programme supporting illustrators. There were lots of courses and opportunities for writers, but nothing for illustrators. They set up a scheme to provide support, through a conference and mentoring scheme, master classes and portfolio surgeries and also to raise the profile of illustration, particularly through an exhibition at the Scottish National Gallery of the mentors' and mentees'  work.
To find out more about the programme head over to this great article from BookBrunch here.
If you weren't able to make it along to this fantastic day, we've recapped all the sessions for you! Have a read and be sure to keep an eye out for the details of the 2016 mentoring scheme.
Session 1 with Tessa Strickland, Co-Founder and Editor in Chief at Barefoot Books
Session 2 with Session 2 with Nicki Field, Head of Illustration at Jelly London
Lecture 2016
On February 25th 2016 the leading literary commentator, writer, critic and broadcaster, Nicolette Jones (shortlisted for the Eleanor Farjeon Award for distinguished service to the world of children's books) gave a key note speech on children's book illustration to celebrate the 2015/16 Picture Hooks exhibition.